Human Resources
Key figures
800Employees
730Permanent
70Temporary
37 yearsAverage age
8 yearsAverage length
of service
560Men
240Women
Our values
• Motivation and commitment to the company
• The best possible working conditions
• Career growth
• Employee feedback
• Sense of service
• Responsiveness
• Availability
• Enthusiasm
These values are essential requirements for working at Options
Our jobs
With more than 80 different jobs, Options offers numerous career opportunities :
• Administrative jobs,
• Sales jobs in the field (customer consultant) or sedentary (commercial assistant),
• Logistics jobs to prepare and make deliveries (lorry and van drivers, delivery couriers, handlers, order preparers, packagers, maintenance technicians)
• Maintenance jobs in our workshops (decorators, upholsterers, carpenters, carpet layers, etc.)
These values are essential requirements for working at Options
Growth at Options
Options gives everyone the opportunity to grow according to their capabilities.
Testimony of David Chenot, Director of Options Aix-en-Provence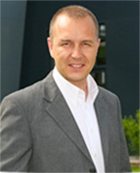 When did you join Options ?
I joined in September 2000 as the loading dock manager. Then within 6 months Options offered me
the job of site supervisor. I was hooked and I was right...
And then how did your career grow ?
My manager, who felt that I had the profile of a pioneer salesperson, sent me to St. Tropez for two
consecutive years for the season opening. In September 2002, I accepted the role of commercial supervisor in Marseille where I settled with my family. In 2003 I became the supervisor of this profit centre before
being appointed as its director. Today I have 25 people reporting to me. In 2016, we moved to Aix-en-Provence in a bigger warehouse.
According to you what are the factors that explain your career growth ?
It is of course a lot of work, being available and building customer relationships. But aside from that, Options is a company where true opportunities exist to stand out from the crowd. Nothing is "fixed". Moreover, I am not an exception…Options gives opportunities to people who did not necessarily have one at the start. When someone wants to progress, they receive a lot of support: we talk a lot amongst ourselves and receive good advice…